Learn More About the RMS Community
Interested in premier Montessori education? We are thrilled to be able to host campus events, both in-person and virtually. Our Director of Admissions and Enrollment Management, This email address is being protected from spambots. You need JavaScript enabled to view it., alongside our Level Directors, will be hosting events during our Admissions season. Get started by visiting the pages below.
Richmond Montessori School welcomes all students, families, teachers, staff, and trustees who wish to make a positive contribution to our community, regardless of race, ethnicity, gender identity, socioeconomic status, sexual orientation, family composition, religion, beliefs, or country of origin. Furthermore, we aspire to be a community where every member has equitable access to the resources we are able to provide, and feels valued, engaged, safe, and supported.
---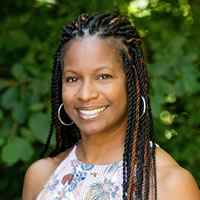 Chris Carlisle
Director of Admissions and Enrollment management
This email address is being protected from spambots. You need JavaScript enabled to view it.
804.741.0040 ext. 14
---
Admissions Process
We welcome inquiries and applications from all families with children ranging from 18 months to 14 years of age (Toddler through 8th grade).
Admissions Events
Join us on campus! Meet our Director of Admissions and our Level Directors to learn more about our programs.
Apply Now!
The application deadlines for the 2023-2024 school year have passed. We are still accepting applications for grades 1-3 and grades 7-8 for the 2023-2024 school year.