RMS Return-to-School Planning Framework Summary
COVID-19 Risk Mitigation
School Year 2020-21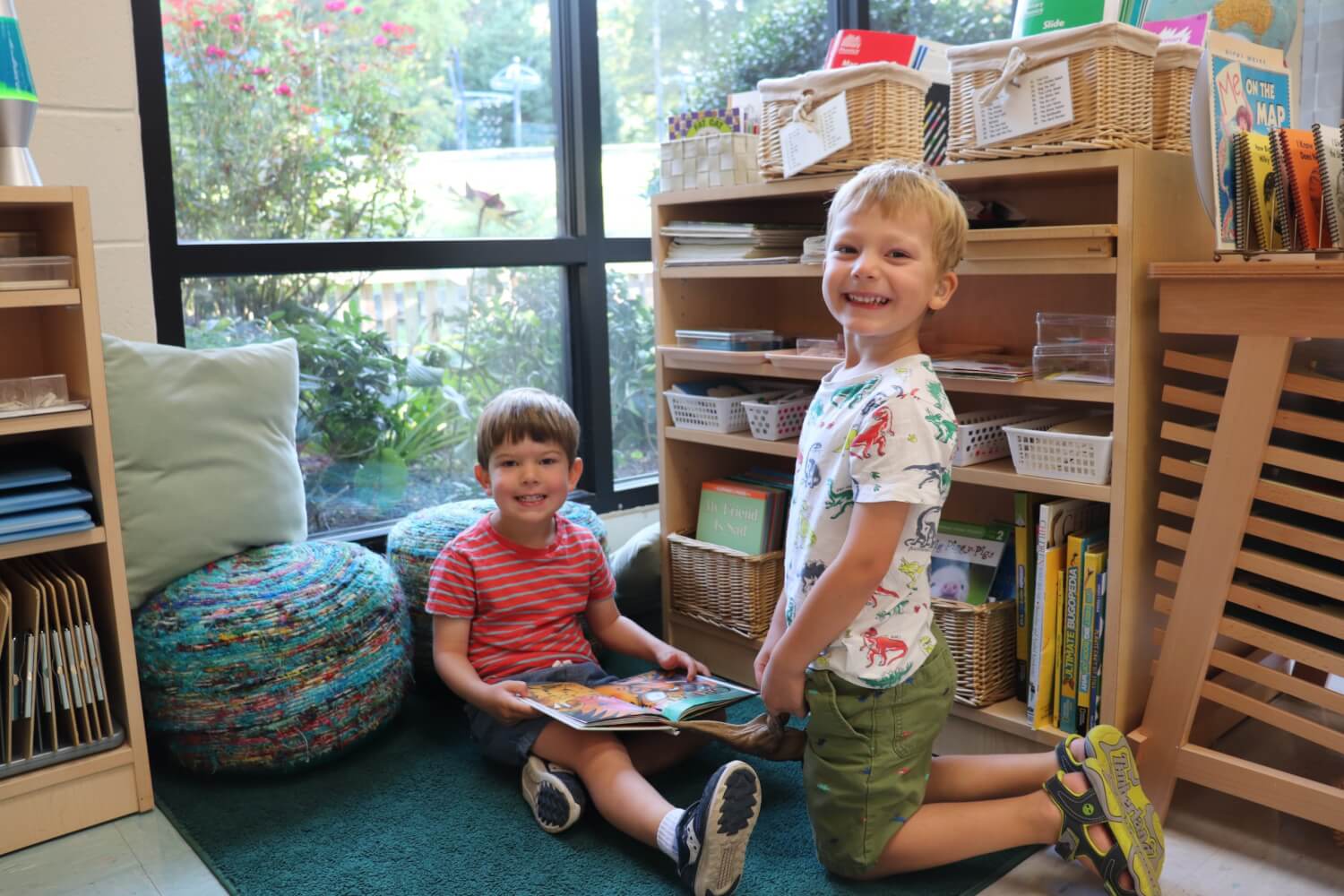 The RMS return-to-school planning framework is focused on providing mission centric continuity of learning for students, while maintaining the highest possible level of health and safety mitigation measures for faculty, staff and students. The following details summarize the comprehensive plan which can be viewed here.
HEALTH AND SAFETY
Health and Safety Protocols
Social distancing required (strive for six-foot separation and no closer than three feet to the greatest extent possible)
All staff and students (excluding toddler students) wear face coverings to the greatest extent possible, allowing for and promoting mask breaks. Those who are unable to wear a mask must submit a physician's note citing the medical reason and are required to wear a face shield. Due to the dynamic nature of our Montessori learning environments, it is critical for parents to support us regarding the use of face coverings. Should you need an exemption for your child for medical reasons, please contact our health coordinator, Darlene Marschak. We encourage you to follow this practice over the coming weeks so that your child is comfortable with this new routine at school. All students should have a mask for the morning. Full-day students should have an additional mask for the afternoon, and extended day students should have a fresh mask for extended day. It is suggested to keep at least one mask at school for back-up purposes. Please follow these guidelines from the Virginia Department of Health when selecting masks for your child:

Face coverings should fit snugly but comfortably against the side of your face and cover your nose and mouth
Face coverings should be secured with ties or ear loops
Face coverings should be made of more than one layer of fabric that you can still breathe through
If cloth, face coverings must be able to be washed and machine dried without damage or change to shape
Face coverings must be worn each day
Gator style/face buff style coverings and are not permitted
Masks with exhalation valves or vents are not permitted
Hand-washing at a minimum: after entering school, before and after eating, after outside play, after using the restroom, before and after sharing supplies or equipment, after coughing/sneezing/using a tissue
Access to hand sanitizer in classrooms and communal areas
Scheduled, staggered use of outdoor spaces
Personal Protective Equipment (PPE) – washable masks, gloves, aprons, face shields provided for staff. Infirmaries stocked with N95 masks and gowns in addition to standard PPE
Staff and students trained on proper hand-washing techniques
Limit/restrict access to school buildings by visitors volunteers and parents
Health screening at home: staff self-screen and parents screen students at home, avoiding school and contacting their health care provider if a COVID-19 symptom is present
Health screening at school: health screenings are conducted at carpool and on any person entering campus buildings based on health department guidelines. Individuals with a COVID-19 symptom will not be allowed access.
Infirmaries: both campuses have two infirmaries. The COVID-19 infirmary is available to isolate students with symptoms; the standard infirmary serves students with other health issues. Cleaning protocols follow the Centers for Disease Control (CDC) and the VA Department of Health recommendations. Protocols are followed for staff and students who develop symptoms at school
Parents required to pick up sick children within 30 minutes
Quarantine for staff and students is 14 days.
Staff or students who test positive for COVID-19 should notify the school and begin isolation according to directions from their health care provider and the health department
Staff or students who match the health department's definition of "close contact" with an individual diagnosed with COVID-19 will be excluded from school and must quarantine for 14 days.
Please see COVID-19 FAQs which describe multiple scenarios involving exposure, quarantine, and isolation of students and staff and their coworkers and classroom cohorts.
Health Chain of Command
Medical Advisory Group to guide our health coordinators and staff
A clearly defined chain of command and decision-making-tree
Established protocols and training for staff and administrators
Communication and Safety Information
Accurate and ongoing messaging on COVID-19 updates and changes using newsletters, social media, Classtag, and marquee
Community meetings and regular updates from the Head of School and the RMS Board of Trustees
Comprehensive

FAQs

on website updated as needed
Parent and staff education on COVID-19 and related RMS policies
Posters, decals, signs and protocols posted throughout school
Timely notification of close contacts for quarantine
Notifications to school community concerning cases of COVID-19 in the community (without revealing identities)
Notifications to classes, cohorts, or sections of the school closing due to COVID-19 with regular updates
Health Coordination - Training and Resources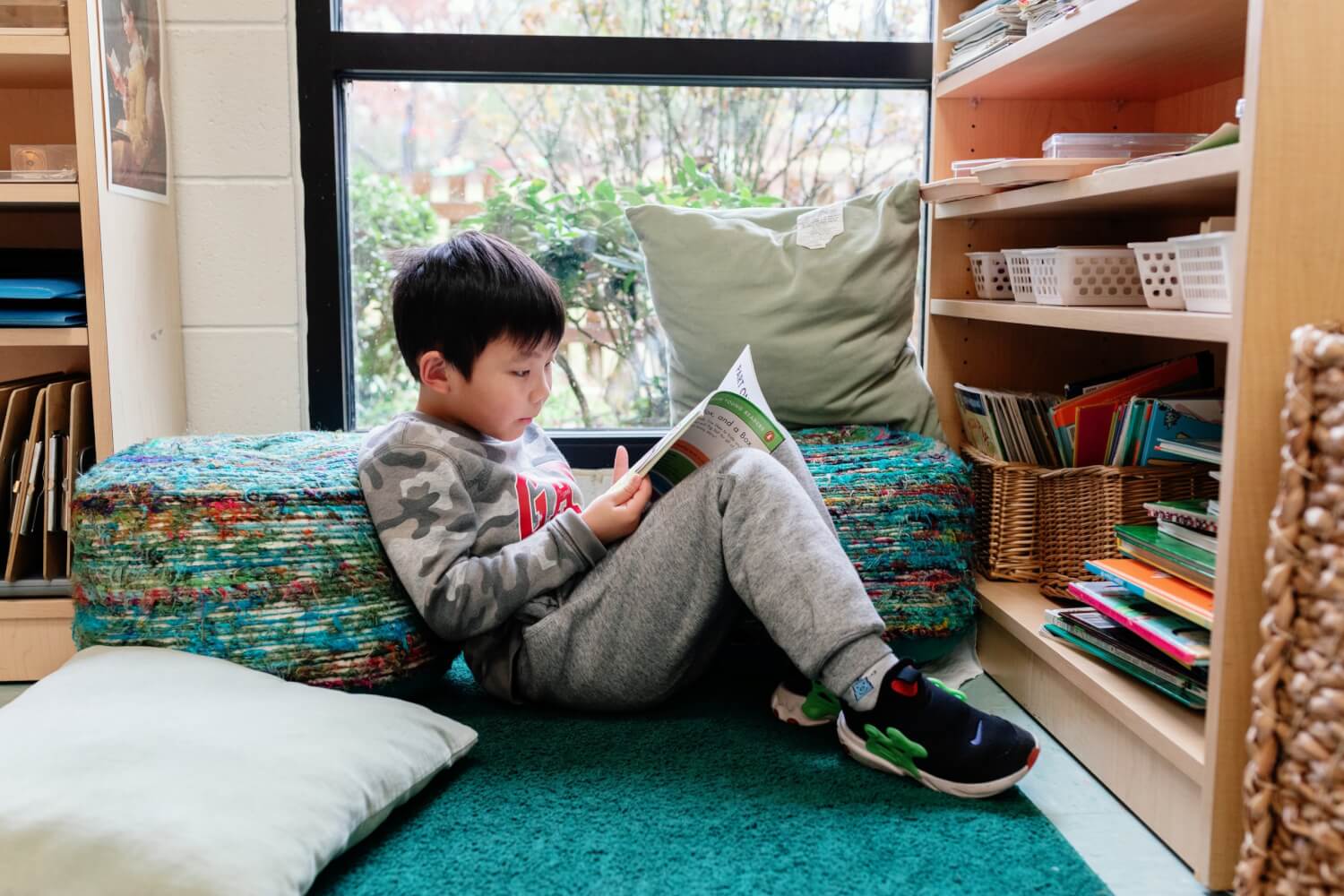 All RMS employees maintain current first aid and CPR certifications. All lead teachers, specialty teachers, front desk staff, and many Montessori Enrichment personnel hold MAT certifications. Individuals on both campuses hold DMAT certifications.
The Return to School Steering Committee completed Contact Tracing training with Johns Hopkins University. Members of the team completed Pandemic Coordinator Training with Joffe Emergency Services. The team regularly interacts with and references the following organizations staying abreast of best practices and current guidance for schools: The Centers for Disease Control (CDC) The World Health Organization (WHO) The National Association of Independent Schools (NAIS) The Virginia Association of Independent Schools (VAIS) The Virginia Council for Private Education (VCPE) The Virginia Department of Health (VDH) The Henrico Health Department The Virginia Department of Social Services (VDSS)
OPERATIONS - FACILITIES, FINANCIAL & HUMAN RESOURCES
General Use of Facilities and Grounds
All campus spaces assessed and measured for social distancing planning and locations secured for storage of excess equipment and furniture
Two infirmaries created on each campus to allow for isolation of staff or students with COVID-19 symptoms
Shade installed for outdoor learning spaces to facilitate increased use
Modified carpool procedures established to include health screening, minimal person-to-person contact, and maximum efficiency
Infection control: cleaning, sanitizing, disinfecting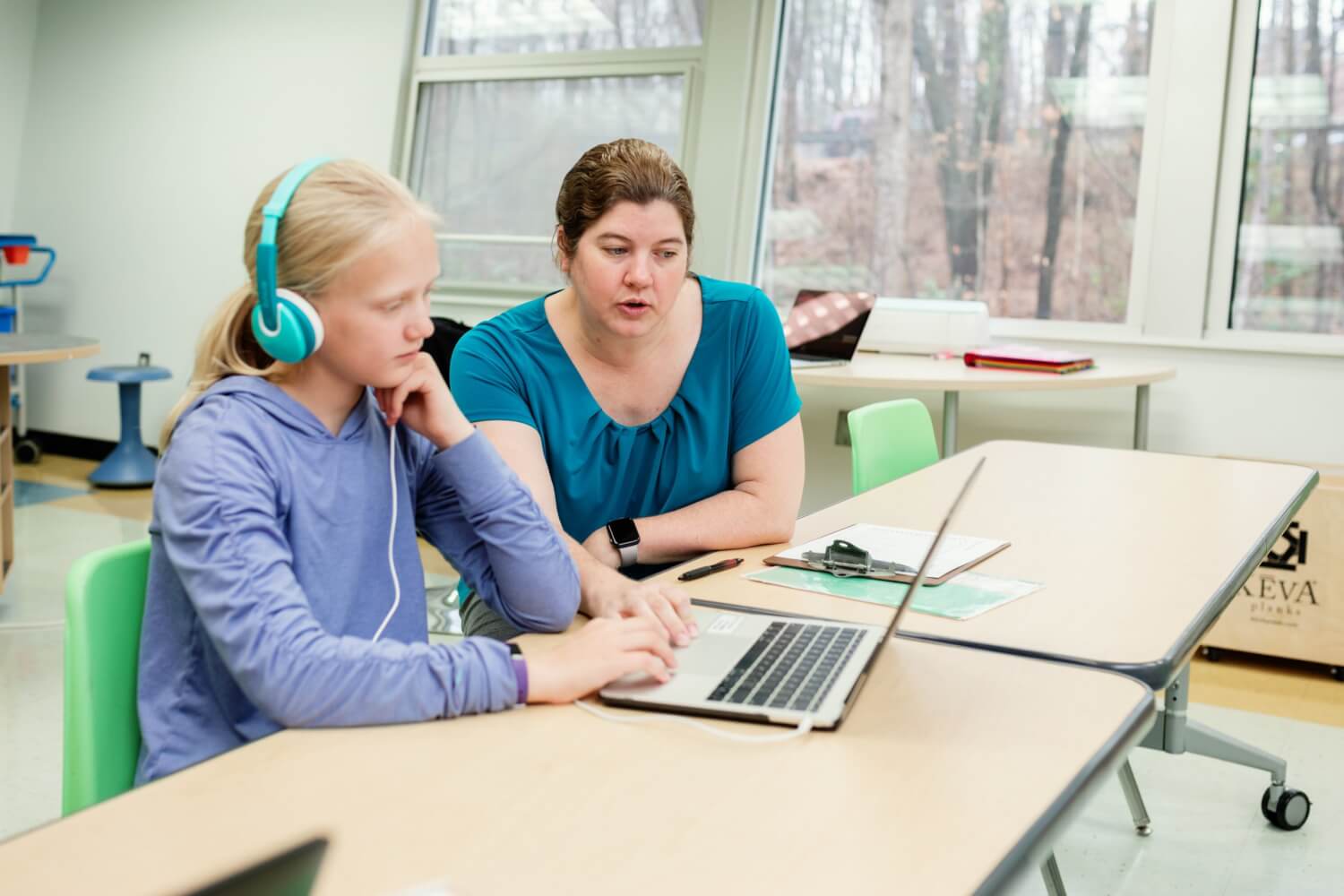 Staff trained on the hazards of the cleaning chemicals used in the workplace. Material data safety sheets (on the three products in use) are available for staff to view if desired
Nano-technology self-cleaning strips installed on doors and other high-touch areas
Daily campus-wide disinfecting process established using an electrostatic spraying system that disinfects all materials, surfaces, and equipment (after school)
Nightly deep cleaning by contracted janitorial service
Maintenance: HVAC, Water, Indoor Air Quality
Upgraded filters installed across campus HVAC systems with regular replacement schedule
HEPA filter air purifiers provided for all classrooms
Encourage open windows and doors for additional fresh air circulation
Fans available to improve air circulation
Water fountains disengaged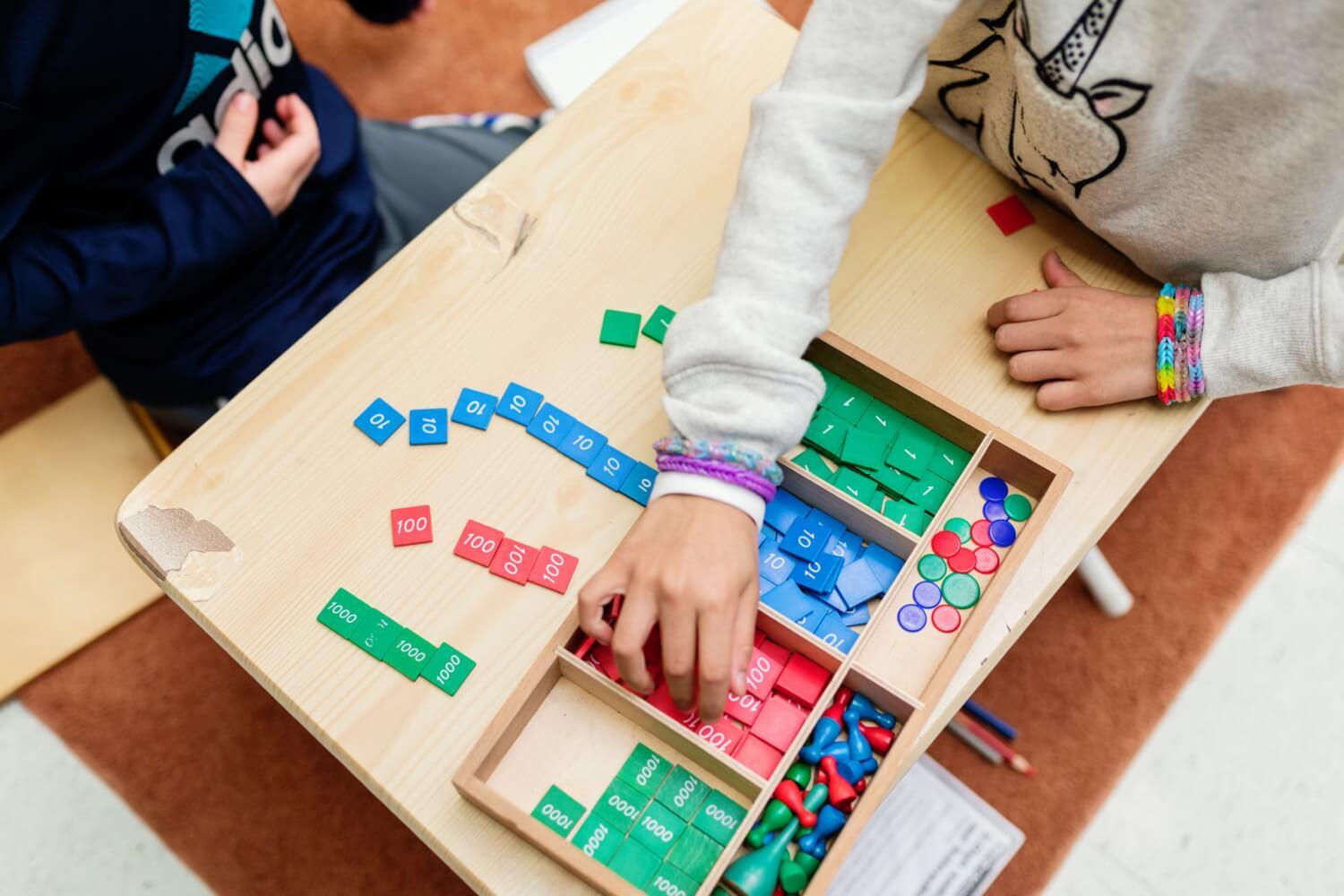 Personnel Considerations
Plan to support the emotional wellbeing of faculty and staff
Robust substitute teacher resource list established
Clear and well communicated protocol outlining when employees must be excluded from school
TEACHING AND LEARNING
All students will have an opportunity to phase into the new school year. Phase-in will take place the week of August 31 from 8:10 a.m.-11:45 a.m. Please note that this is a change to the original school calendar and includes all RMS students.
Note: RMS plans on-campus learning with extended day until 3:00 p.m. for toddler and primary students if VA schools are ordered to close by Governor Ralph Northam. In the instance of such an executive order, childcare can be provided in accordance with standards stipulated by VDSS
Each primary student will receive a personal kit of supplies and wipeable work mat
Remote Learning (elementary and middle school when necessary) and Instructional Technology
Establish clearly stated educational goals and learning outcomes
Provide professional development to instructional staff on the Google Classroom platform
Provide adequate training to students and parents on the Google Classroom platform
Organize Google Classroom in a way that students can easily navigate
Ensure equity and access to digital learning tools for all students (one-to-one Chromebook program for elementary students/one-to-one MacBook program for middle school students)
Provide training for staff to assist in identification of students in need of additional support for remote learning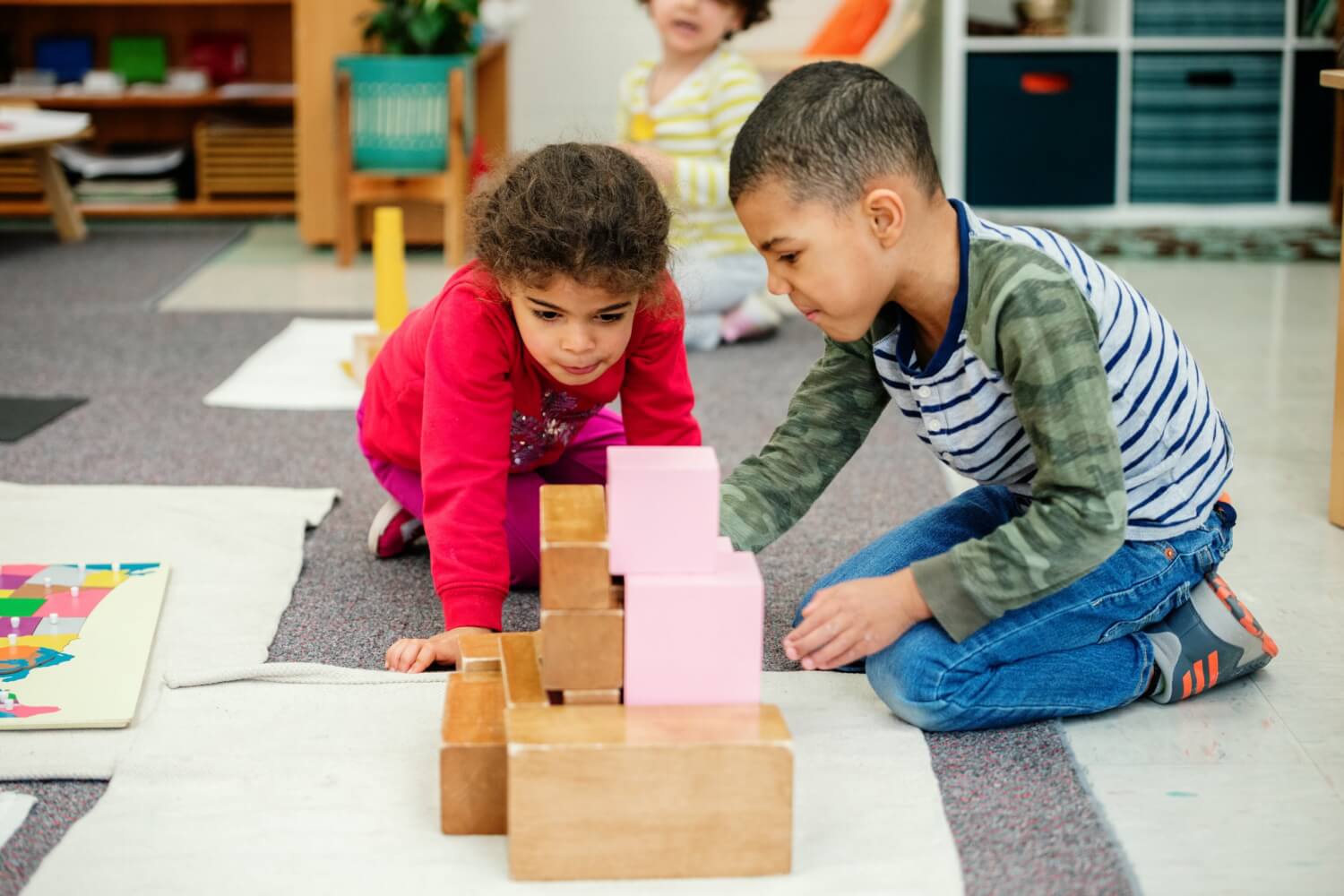 Hybrid Learning
Developmentally appropriate work packets created for student use during exclusion from school
Each student in the elementary program will be assigned an essentials material kits that will be used at school as well as at home in the case of a remote learning scenario
Strategy established for individual students and or small groups of students who may be excluded from school while remaining students attend in person
Academic, Social & Emotional, Physical Support
Continue to support students through the Instructional Support Team
Provide reasonable accommodations to the greatest extent possible for students with documented disabilities
Establish a plan for students with difficulty observing social distancing or those who are unable to tolerate facial coverings
Classroom Safety, Cleaning and Distancing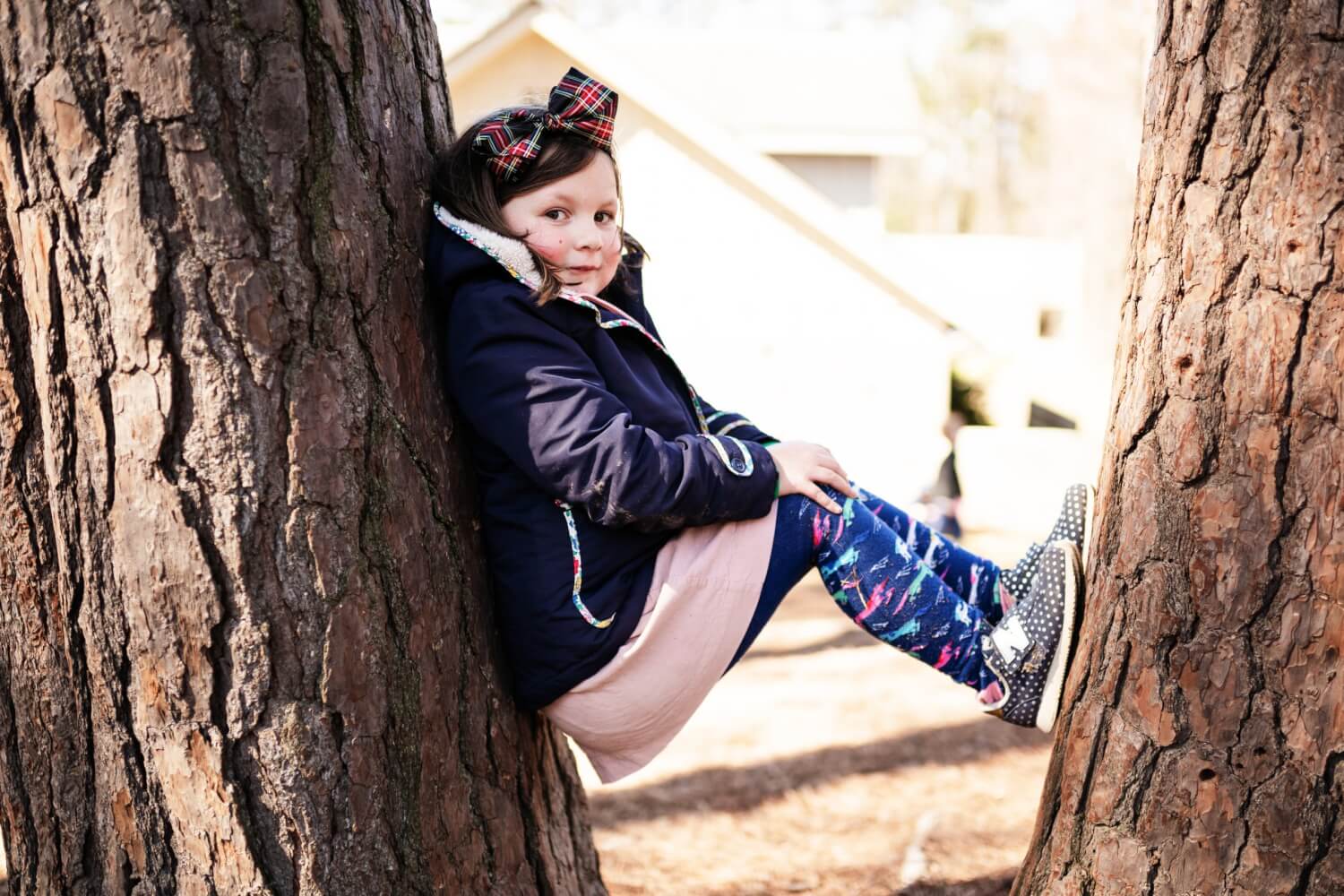 Auxiliary classroom spaces created for all classes to provide secondary learning environments, allowing for break-out groups and decreased classroom density as needed
Decrease typical class caps to allow for social distancing of three to six feet to the greatest extent possible
Students remain in "cohorts" (the same groups of students each day in the same spaces each day) to the greatest extent possible. Students stay in cohorts with cohort staff and in cohort spaces to the greatest extent possible in extended day as well
Suspend extracurricular programs during the first semester since providing this service would undermine our efforts to keep students together by cohort. Fall soccer league canceled.
Food, Lunch, and Snacks
External lunch services are suspended; all lunches are brought from home
Snacks for toddler, primary and extended day are provided from home (elementary & middle school students bring snacks from home as before)
Microwaves will not be used. Students should bring hot food in insulated containers
Outdoor spaces used for snack and lunch whenever possible
Restrooms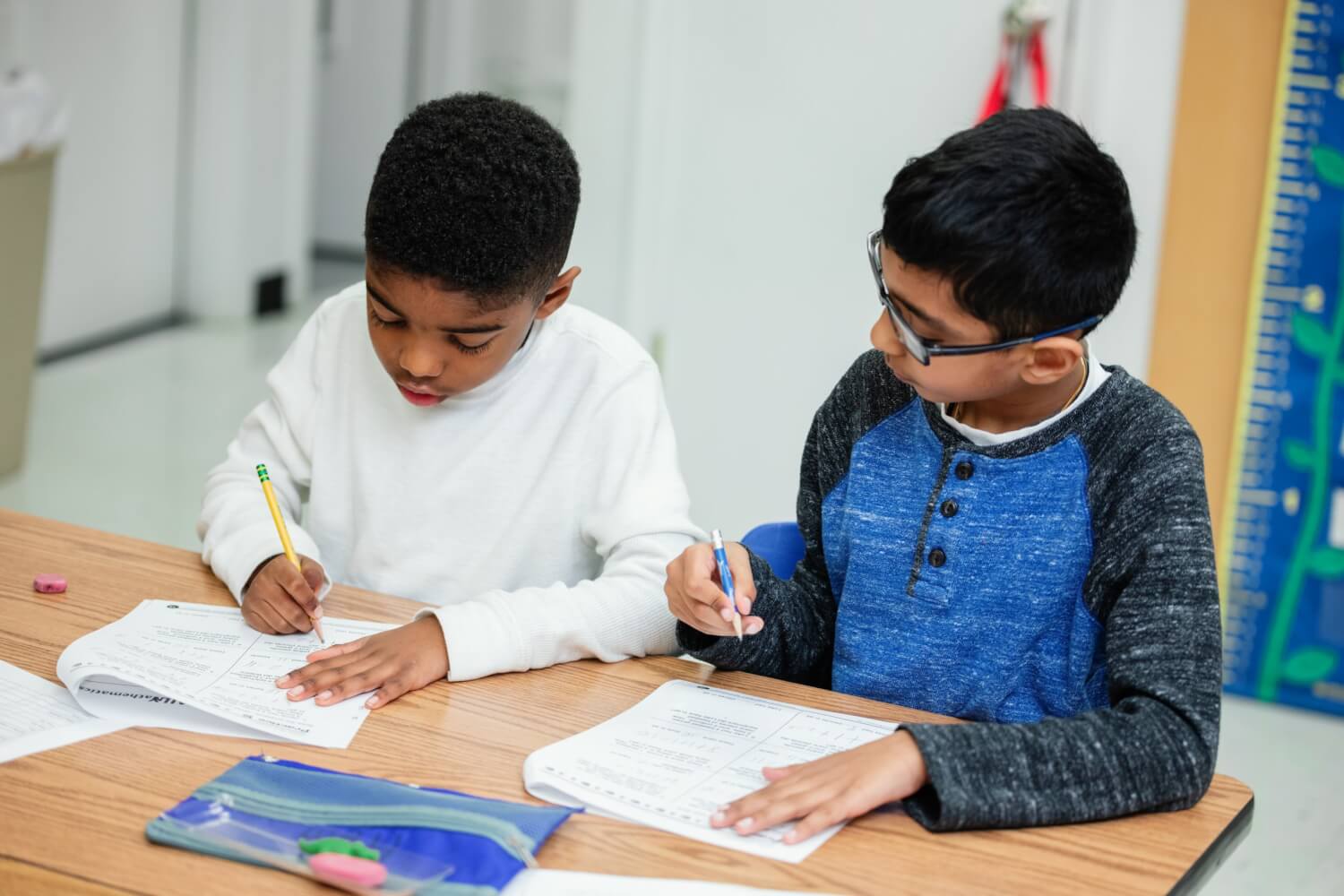 Restrooms will be assigned to classes and cohorts to the greatest extent possible
Restroom protocols implemented to ensure social distancing
Establish a restroom protocol for students and staff (one student at a time etc.)
COMMUNITY ENGAGEMENT
Full transparency in sharing school's reopening plan with the community
Centralized system for feedback established
Strategic community engagement plan underway in collaboration with the Richmond Montessori Parents' Association
Continued commitment to action-oriented feedback
Admissions
Virtual tour videos created to clearly articulate the RMS mission
New pathways for interviews, parent orientation and education developed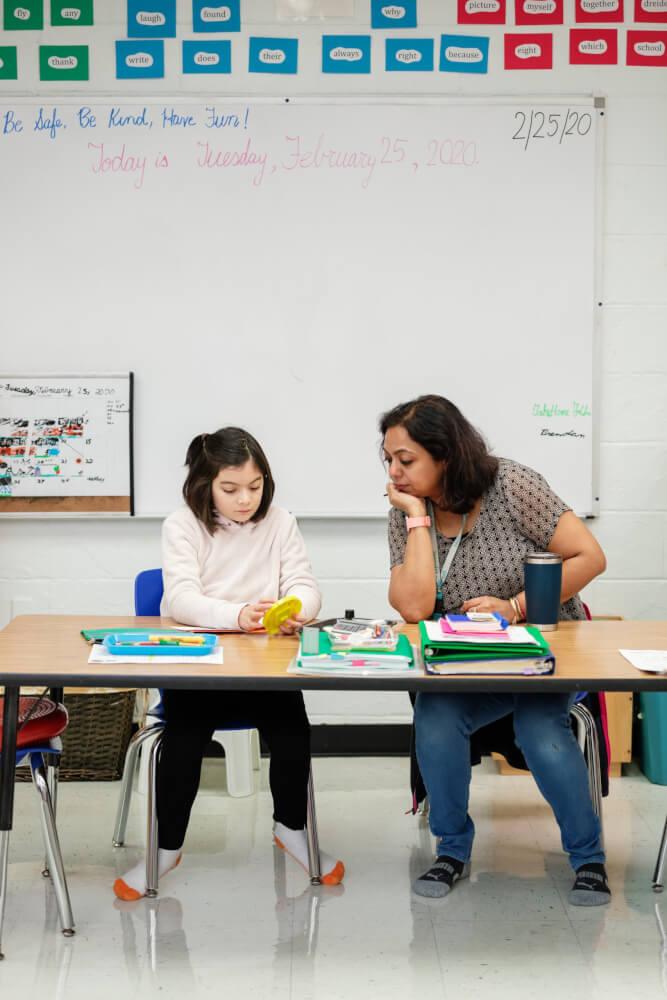 Return to School Planning Framework Steering Committee:
Darlene Marschak, Director of Montessori Enrichment - Steering Committee/Health Coordinator
Grainne Murray, Head of School - Steering Committee/Pandemic Coordinator
Kimberly Waite, Assistant Head of School - Steering Committee/Teaching & Learning
Tracy Wilburn, Director of Finance & Operations - Steering Committee/Operations; Facilities, Financial & Human Resources
Lane Burgess, Director of Marketing & Communications - Community Engagement
Jill Williams, Director of Advancement - Community Engagement
Maureen Nay, Director of Admission & Enrollment Management - Community Engagement
In consulation with:
The National Association of Independent Schools
The Virginia Association of Independent Schools
The American Montessori Society
The Virginia Council for Private Education
The Virginia Department of Education
RMS Legal Counsel; McGuire Woods and Kaplan Voekler Cunningham & Frank
We offer our sincere gratitude to the following people for their valuable time and expertise in shaping the RMS Return to School Planning Framework.
Faculty Advisory Group
Janet Deyo - Technology Plan/Remote Learning
Michelle Fojtik - Curriculum
Kristin Giacco - Curriculum
Bree Linton- Remote Learning
Stacy O'Shea - Remote Learning
Jerry Rodriguez - Technology Plan
Medical Advisory Group
Dr. Alan Dow, Physician, VCU Health
Dr. Thokozeni Lipato, Primary Care Physician, VCU Health
Dr. Elizabeth Wolf, Pediatrician, Children's Hospital of Richmond at VCU; Board member, American Academy of Pediatrics - VA chapter