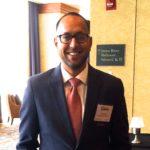 Nilay Patel, Athletic Director and Varsity Basketball Coach
This email address is being protected from spambots. You need JavaScript enabled to view it.
Nilay Patel joined the RMS community in 2015 as the head basketball coach. He graduated from Virginia Commonwealth University with a degree in Social Work and Psychology. After eight years in the social work field, Nilay changed his full-time career and entered the recreation and sports field in 2017. Nilay believes that having a background in both social work and athletics allows him to develop strong relationships that can impact student athletes for the long term. He absolutely enjoys traveling, being a husband and father, and he lives by a simple phrase – "work hard, have some fun, be nice."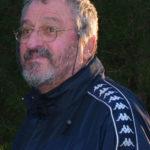 Gianni Baldini, Soccer Coach
Coach Baldini was a player-coach on two teams in Italy before moving to the US. He was VCU Technical Director (1980-84) and VCU Head Soccer Coach (1985-87). Baldini was the first assistant soccer coach at Longwood College in 1998. On the high school level, Baldini started the soccer program at Clover Hill High School and was there from 1984-1986. He started the girls's soccer program at Patrick Henry High School in 1989. In 1999, Coach Baldini started the soccer program at RMS, and has been here since then. He ran coach clinics for Chesterfield County, give private lessons, and runs soccer camps each summer. Coach Baldini holds the following licenses: USA soccer federation B license; Italian Soccer federation coaching C license; Italian soccer federation A license for under 18 players.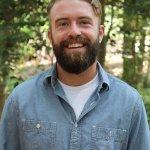 Chris Ercolano
Chris is a trained Montessori elementary teacher and big time lover of the outdoors. He grew up playing soccer in northern Virginia, and while at VCU he was on the school's ultimate Frisbee team. These days he spends most of his outdoor time hiking, kayaking, mountain biking, and trail running. He's looking forward to getting his foot on the ball again as he works with the soccer team at RMS.
Brian Ford - Head Girls Basketball Coach
Brian is a native of Richmond and has been an active parent at RMS for 13 years. His son Austin graduated from RMS in 2016, and his daughter Sarah is an 8th grader at RMS. Through the years, he has enjoyed playing sports and coaching adults and youth in soccer, softball, and basketball. At RMS, he has assisted with boys' basketball in the past and coached the girls' team last year. His passion is to give players a quality experience and focus on skill development. He wants to win games, and he also wants to make sure the players learn, grow, and love the game they are playing so they will continue. Whether a player has a great deal of experience or very little, his goal is to make them better. He is a financial advisor at RBC Wealth Management and other hobbies include travel, reading, and playing tennis.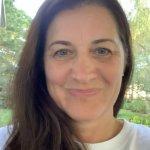 Gabriella Kaszala, Assistant Girls Basketball Coach
Gabriella, as a parent of three, has been part of the RMS community since 2006. An enthusiast for education, with her teaching background, she has enjoyed being deeply involved in not only her children's but the entire Montessori school community's school experiences. As a member of numerous committees, including the Athletic Advisory Committee at the school, her goal has always been to help provide a well-rounded educational experience for students. In her view, playing sports is just as important and integral part of students' development as academics. Growing up, playing basketball had an important role in her life. She played for a second division professional basketball team and her college team in Hungary. She recently picked up tennis to stay active and plays in the Women's Suburban and the USTA tennis leagues. She is looking forward to assisting in coaching the girls' varsity team again.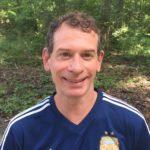 Peter Turkaly, Assistant Soccer Coach
A lifelong sports enthusiast, Peter has volunteered with RMS athletic programs for several years, and served as a parent volunteer on the Athletic Advisory Committee. Peter excels in communication and organization, and is enthusiastic about improvements and additions to RMS Athletic programs. Coach Turkaly has volunteered to assist Coach Baldini for several years at RMS with soccer. As a high school athlete, Peter participated in soccer, swimming and track & field, and continued with swim team in college. Turkaly has completed whitewater kayaking instructor training (Class II-V), and swiftwater rescue training. He currently participates in leagues for adult recreational ultimate frisbee, and adult indoor and outdoor soccer.