Learn More About the RMS Community
Interested in premier Montessori education? We are thrilled to be able to host campus visits. Our Director of Admissions and Enrollment Management, This email address is being protected from spambots. You need JavaScript enabled to view it., alongside our Level Directors, will be hosting events during our Admissions season. Get started by visiting the pages below.
Richmond Montessori School welcomes all students, families, teachers, staff, and trustees who wish to make a positive contribution to our community, regardless of race, ethnicity, gender identity, socioeconomic status, sexual orientation, family composition, religion, beliefs, or country of origin. Furthermore, we aspire to be a community where every member has equitable access to the resources we are able to provide, and feels valued, engaged, safe, and supported.
---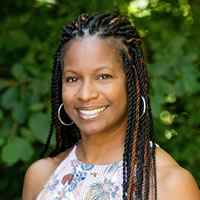 Chris Carlisle
Director of Admissions and Enrollment management
This email address is being protected from spambots. You need JavaScript enabled to view it.
804.741.0040 ext. 14
---
Admissions Process
We welcome inquiries and applications from all families with children ranging from 18 months to 14 years of age (Toddler through 8th grade).
Admissions Events
Join us on campus! Meet our Director of Admissions and our Level Directors to learn more about our programs.
Apply Now!
The application deadline for the first round of decisions is January 15, 2024.
Admissions Process
Step 1: Inquire
Interested in our programs? Request more information here to learn more about the RMS community. Questions should be directed to our This email address is being protected from spambots. You need JavaScript enabled to view it..
Step 2: Attend an Admissions Event
Prospective parents are encouraged to attend an Admissions Event before applying. Please see these event dates and times under "Admissions Events" below.
Step 3: Apply
Those wishing to apply to our programs should go here. Applications will not be considered until ALL steps have been completed.
Step 4: Upload Documents
For all applicants, please upload a photo of your child and submit with your child's application; Parents will need to submit a Parent Release Form for all P3/K-8th grade applicants; 1st through 8th grade applicants will also need to submit both a Teacher and Administrative Recommendation Form. All of these documents can be found below under "Apply Now."
Step 5: Schedule a Visit
Toddler applicants will be invited to small group toddler morning visits January
Primary 1 and 2 applicants will schedule individual classroom visits
Primary 3/kindergarten - Middle School applicants schedule individual assessment visits
Step 6: Admissions Notifications
Upon completion of a scheduled visit and submission of required paperwork, applicants will be notified of an admission decision via e-mail
Students can only be added to the waitlist after ALL application steps are completed and it has been determined no space is available
Admissions Events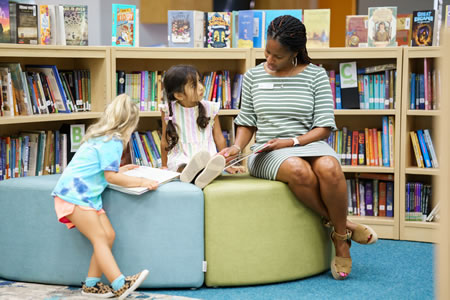 Admissions Events

Join us this Fall for our Admissions Events on campus! Request More Information Here to register for an Admissions Event.
Toddler & Primary (18 months-6 years)

Thursday, October 26th, 9am-10:15am (SESSION FULL)
Tuesday, November 7th, 9am-10:15am (SESSION FULL)
Thursday, November 16th, 9am-10:15am
Tuesday, December 5th, 9am-10:15am
Elementary & Middle School

Thursday, November 9th, 9am-10:30am
Wednesday, December 6th, 9am-10:30am
If you have questions, please contact our This email address is being protected from spambots. You need JavaScript enabled to view it.or call 804-741-0040.