Searching for fun learning games for preschoolers online will immediately get you a long list of online game websites, but something is lacking about that kind of playtime. Instead, for active parent-child playtime, try these six hands-on games for a day of fun and giggles.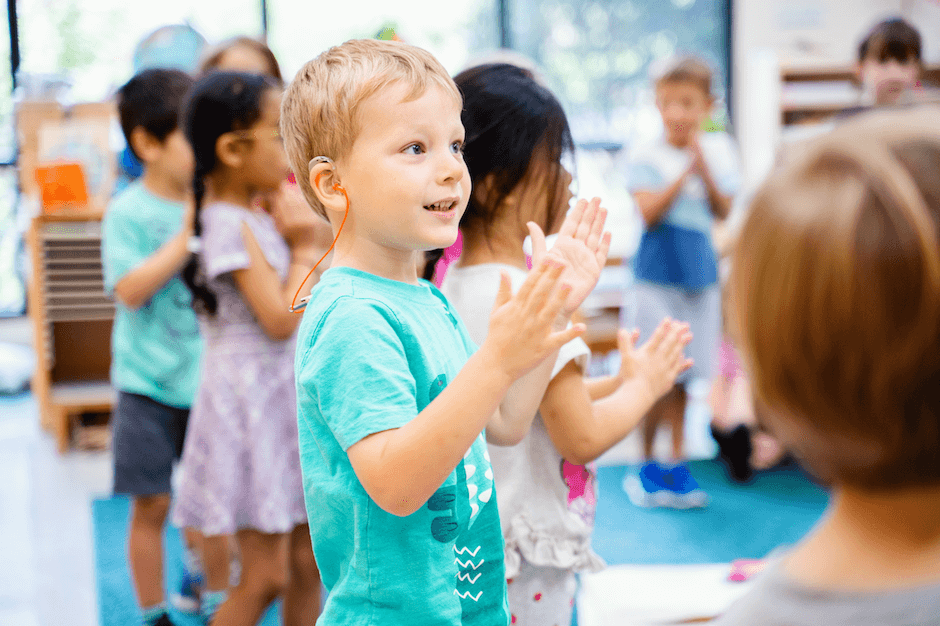 6 Fun Learning Games for Preschoolers
1. Spot the Dalmatian
What's sadder than a Dalmatian without his spots? Print out a white Dalmatian and grab some dice and some markers. Have your child throw the dice and then draw, however many spots he or she rolls. This won't just help them with their counting; it's good practice for staying in the lines and developing those fine motor skills.
2. Feed the Monster
A game that's also an art project for parent and child. Save up bottle caps or any tiny object and an empty baby wipe container. Decorate the container to look like a monster, and then feed it the bottle caps labeled with different letters or numbers while your child tells you which cap the monster is eating.
3. What's Missing?
Here's a game that not only teaches your children but also gets you through those last few minutes before your food arrives at restaurants. Place four or so objects in front of your child and go through their names together. Have your child close their eyes, then hide one of the items either under a cup or under the table before you ask, "What's missing?" It's a simple game, but one that keeps the little ones entertained away from home.
4. Huckle Buckle Beanstalk
A search-and-find game, only don't tell when you find the missing treasure! Have your children and their friends sit in a circle with one child in the middle holding an object that everyone can see. Once everyone has closed their eyes, the 'it' will hide the object in the room, then return and declare, "Huckle Buckle Beanstalk!"
The other children search for the hidden object, but they shouldn't say anything if they find it! Instead, have them come back to the circle and sit down before saying, "Huckle Buckle Beanstalk." The last three children to locate the object are out for the round, and everyone else continues on to find the newly hidden item until only one winner is left.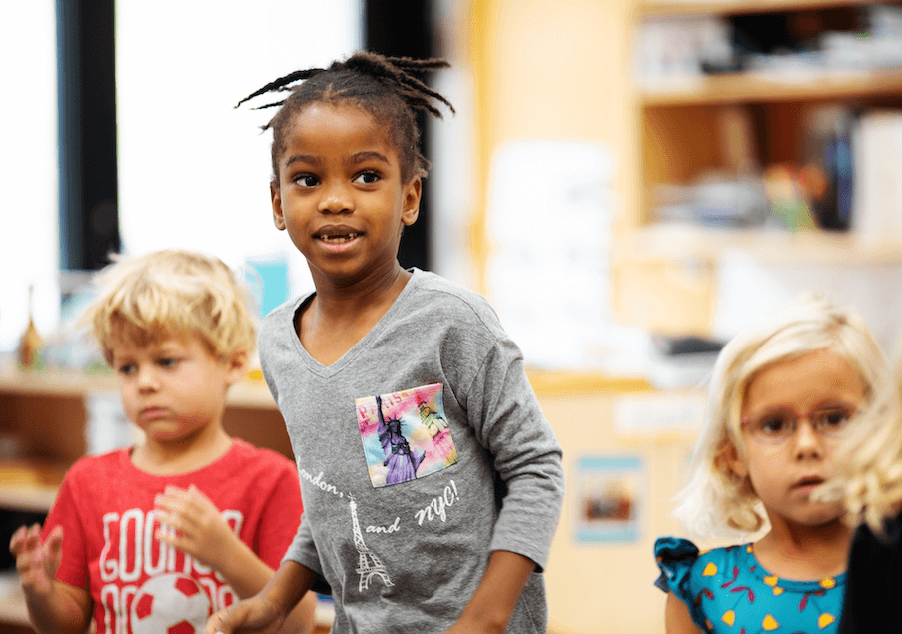 5. Please, Mr. Crocodile
This is another game that's good for large groups of children. Have everyone but Mr. Crocodile line up on one side of a room, with the crocodile standing on the other. Everyone calls out, "Please, Mr. Crocodile, may we cross the river? If not, why not, what's your favorite color?"
If he says, "blue!" then all the children wearing blue can run across safely to his side. But anyone not wearing blue has to wait until after and then tries to run across without being caught by the crocodile. Whoever is caught becomes the new Mr. Crocodile and starts the game over.
6. Dumpster Diving
No trash required. Take a large cardboard box, one your children can climb into, and fill it with (not real garbage) but things like crumpled up newspaper, smaller boxes, and plastic bottles. Then take a set of toys, 10 robots, for example, and hide them among the 'garbage' before setting your tikes free to find them.
This is a magnet for active children. It's a search-and-find game they can dig into, and maybe you can turn it into a story as you go. Who throws robots into dumpsters after all?
Young children learn so much from hands-on games with their parents and friends that they can't with online games. If you're looking for a school that can regularly provide that sort of learning, contact Richmond Montessori School today and explore what we can offer.