The role of the Board of Trustees (hereafter referred to as the Board) is to adopt a clear statement of the school's mission, vision, and strategic goals and to establish policies and plans consistent with this statement. The Board is the guardian of the school's mission. It is the Board's responsibility to ensure that the mission is relevant and vital to the Richmond Montessori School community and to monitor the success of the school in fulfilling its mission. The Board selects, supports, nurtures and evaluates, the head of school. As leader of the school community, the Board engages proactively with the head of school in cultivating and maintaining good relations with school constituents as well as the broader community and exhibits best practices relevant to equity and justice.
2020 – 2021 Board of Trustees
Officers
Chair: Sonny Gupta
Vice-Chair: Peter Henderer
Secretary: Christen Courville
Treasurer: P2 Sandhu
Head of School: Grainne Murray
Board Members
Contact the board at

This email address is being protected from spambots. You need JavaScript enabled to view it.
Sonny Gupta, Chair

Sonny is a co-owner of a Richmond based Information Technology Consulting and Recruitment firm, Daybreak IT Solutions. They formed Daybreak in 2009 and have been fortunate to be recognized as one of the fastest growing firms in Richmond by RVA BizSense and were previously recognized by the INC5000 for growth. Sonny obtained his Bachelors Degree from Virginia Tech in 1997 in Business Management with a minor in psychology and has been a part of the Richmond Technology community since. He serves on two volunteer committees to help attract and retain technology initiatives in our region: RichTech (Richmond Technology Council) and WIT (Women in Technology). Sonny and his wife Harshna joined RMS in 2009 when their son, Avi, was in Miss Felicia's toddler class.They now have two children at RMS; little Aria is a P3 student with Ms. Pryor, and Avi is flourishing as a 6th grader with Ms. Linton.
Peter L. Henderer, Vice Chair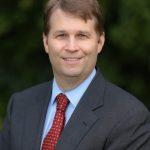 Peter L. Henderer is a native in Wilmington, Delaware. He was educated Wilmington Friends School, Bowdoin College, and The George Washington University Law School. Peter moved to Richmond in 1998 to marry his wife, Armistead Edmunds Henderer, whom he met at Bowdoin. Peter joined the law firm of McCandlish Holton, PC in 1998 and has been practicing law in Richmond for over 20 years. Peter and Armistead have two children, of whom William (age 12) attends RMS in Middle School. Peter and Armistead value RMS for providing students with a positive environment for intellectual and personal growth.
Christen Courville, Secretary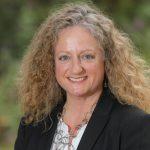 Christen has been an RMS parent since 2013. With a background in public sector consulting at the intersection of technology and learning, Christen has worked in the areas of K-12 special education, curriculum and instruction, and online professional learning with a focus on equity, diverse learners, and new teacher support. She brings expertise in the areas of human capital development, marketing, partner and client relationships, and project management. Christen and her family value the education RMS offers their children. She is committed to supporting current and future students with thoughtful leadership that reflects a commitment to a strong academic focus, extracurricular growth, and a dynamic, collaborative RMS community.
P2 Sandhu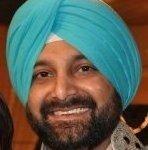 P2 Sandhu is President of The Sandhu Group LLC, a management company based in Richmond, VA. TSG oversees franchised restaurants (KFC, Taco Bell + Subway) along with real estate investments and development. P2 was educated at the Governor's School (predecessor to Maggie Walker) followed by Virginia Commonwealth University. He currently serves on the Board for Subway's Franchisee Advertising Fund Trust in Southern VA, is a member of KFC's national Operations Excellence Committee, and has previously served on the Community Leadership Board for the American Diabetes Association here in Richmond. P2 and his wife, Henna, have two children attending RMS and have been members of this community since 2016. This is P2's 2nd year serving on the RMS Board of Trustees and 1st as Treasurer.
Jim Astrove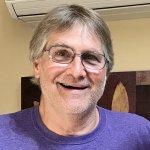 Jim Astrove worked in schools, including RMS (2012-2013), for thirty five years. He was a teacher, initiated 1:1 laptop programs and worked with school communities on keeping children safe and kind while using technology. While now retired, he runs CUSP19, a technology consulting business for schools, business and families. Jim graduated from Connecticut College and has lived in Richmond since 1986. He is married to Ann, an Henrico County science teacher, and has two grown children, Benett and Grace.

Chris Campbell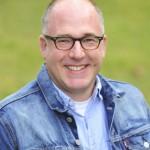 Chris has been a Richmond Montessori School parent since 2008 and joined the board of trustees in 2015. He is a community volunteer who has served as an Richmond Montessori Parent Association officer since 2013. Chris has an extensive background in sales, marketing and distribution having held various Affiliate Relation positions at Comedy Central and MTV Networks. He earned a Bachelor of Arts at Clemson University, double majoring in philosophy and psychology.

Erin Campbell
Erin Campbell is an interior decorator in Richmond, Virginia. She has lived in RVA with her husband Steve, for eighteen years. She has a daughter, Greta who has been at Richmond Montessori since her P3 year. Erin has been very involved with the RMS community for many years. She served on the Richmond Montessori Parents Association board for four years. She loves the community and really enjoys being part of such a diverse group. Erin loves to hike, cook and travel with her family for fun.
Tara Casey, Past Board Chair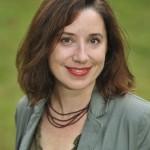 Tara Casey is the Director of the Carrico Center for Pro Bono & Public Service at University of Richmond School of Law, where she also teaches in the fields of public policy and poverty law. She and her husband, Alan Dow, have lived in Richmond since 2000 and have been engaged with Richmond Montessori School since their daughter, Sylvie, started in primary. Now with two children (Sylvie is in middle school, and Ezra is in upper elementary), the whole family continues to look forward to more learning, discovery, and enjoyment.

Gaurav Chawla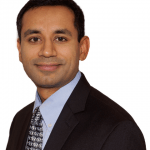 Gaurav is currently a Senior Director of Technology & Strategy at Anthem. He has held various leadership roles at Global and Fortune 500 companies in Financial Services, Healthcare and Consulting. He holds an Engineering degree from IIT in India, where he was born and brought up. He has lived in the Richmond area since 1999 with his wife Aekta. They have been a member of the RMS community since 2009. Their son graduated from RMS in 2020 and their daughter is currently in the Middle School. Gaurav enjoys helping non-profit organizations and start-ups with strategy and road-map. He is also a Board Member of RVATech (Richmond Technology Council) that helps influence technology and business leadership in central Virginia. While he spends much of his free time with his family, he loves practicing Yoga any chance he can get.
Kelly del Campo Merricks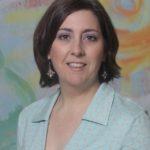 Kelly del Campo Merricks is Vice President of Philanthropy with Sheltering Arms Foundation where she oversees the development efforts for Sheltering Arms Physical Rehabilitation Centers and for the future Sheltering Arms Rehab Institute: a Joint Venture with VCU Health System. She has twenty years of experience in nonprofit management, development and public relations. Kelly holds a BS in Biology from Washington and Lee University and an MBA from Virginia Commonwealth University. She and her husband Jason joined the RMS family in 2012 when their daughter, Mary, was a P2. Mary is now an upper elementary student in Kalyn Gerrity's class. In addition to the RMS Board, Kelly is a board member of the Virginia Gift Planning Council.
Andrew Flint
Bill Lane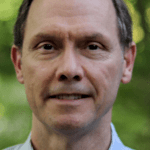 Bill Lane and his wife Kristi are parents of two former RMS students, Karen and Matthew. He has previously served RMS as a Board Member, Treasurer, FC Member, and Head Search. Bill is the owner of Industrial Chemicals, Inc., a wholesale distribution company located in Richmond. He has a B.S.B.A University of Richmond, MBA Virginia Commonwealth University and an Associate in Applied Science in Wholesale Distribution. He also currently serves on the Foundation Board at The Steward School.

Thokozeni Lipato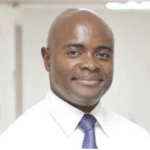 Thokozeni Lipato is a physician at VCU Medical Center. He is a primary care provider who also specializes in sickle cell disease and addiction medicine. In addition to his clinical practice Dr. Lipato conducts clinical trials with new sickle cell drugs. He has devoted the balk of his medical career caring for patients who are generally underserved; first with Boston Healthcare for the Homeless in Boston, MA and then with a community healthcare center in Minneapolis, MN with a large immigrant patient population. In Boston he helped start two clinics that were the first of their kind in the area: one was for the treatment of opioid addiction in the homeless population, and the other was to deliver transgender healthcare to homeless transgendered individuals. Thokozeni was born and partly raised in Malawi, Africa. He and his wife have two children at RMS.
Jennifer Pike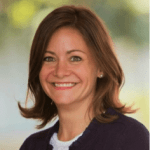 Jennifer has developed a reputation as an energetic, strategic and innovative thinker; helping the c-suite navigate through their biggest challenges and identifying their greatest opportunities. She has over 20 years of experience building businesses, brands and organizations that deliver. After graduating from Princeton, she spent the first half of her career leading creative consulting firms. In 2003 she joined the Altria family of companies, where she ultimately rose to the executive ranks. Jen is now working work with an array of companies to help their leaders navigate ambiguity, identify their biggest opportunities and design business, brand and organizational strategies that lead to sustainable growth.
Brie Starke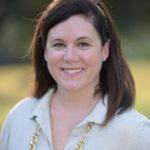 Brie Starke heads a consulting firm specializing in private family office management with a focus on investment administration and IT management. Since graduating from Randolph-Macon College in Ashland with a degree in Business and Economics, she has worked in account management at The Martin Agency and IT systems administration at both the Virginia State Corporation Commission and Albemarle Corporation. She and her husband Rhett, a Richmond native, have two children at RMS in both Upper and Lower Elementary.
Falcon Rankins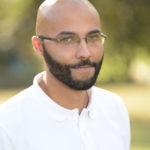 Falcon and his wife, Nicole, have been Richmond Montessori School parents since moving to Richmond in 2012. Falcon owns and operates PRISSEM Academic Services, a consulting business that assists higher education faculty with the development and evaluation of STEM education research projects. Falcon has degrees in aerospace engineering from the University of Maryland and recently completed a doctorate in educational research and evaluation from VCU. His two daughters regularly exploit his weakness for building Legos, and he awaits the day he has the free time to return to tinkering with cars in the garage.
Tami Toms

Tami Toms is the Chief Operating Officer and a Certified Gemologist Appraiser at Carreras Jewelers, a family-owned Richmond retailer that recently celebrated their 50th anniversary, and she holds a B.S. in Marine Biology from The University of South Carolina. In 1992, Tami and her husband, Clyde, moved to Richmond, and in 1995 when their eldest son, Clyde Jr., started at RMS, they began their long-lasting journey with the school. Their younger son, Will, entered RMS in 1997 as a toddler and graduated 8th grade in 2009. During the boys' school years, both Tami and Clyde were very active within the classroom, and Clyde served on the Board of Directors and the Building and Ground Committee. Tami has served on the RMS Advancement Committee for the past two years, and along with Rejena Carreras, has been instrumental in the donation of the Middle School graduations gifts since 1998.
John Wick
John Wick is a Senior Private Banker and Senior Vice President for the Greater Virginia market of Wells Fargo Private Bank, with the primary responsibility for coordinating complex/customized/personalized credit, deposit, and treasury management solutions for individual and family clients. John has been affiliated with Wells Fargo and its predecessor banks since 1989, beginning his career in the Richmond area. He most recently served as Director for the MidAtlantic Region where he led the Private Banking businesses for the Virginia, Maryland, and DC markets. He and his family returned to Virginia in July of 2010 after five years in Northern Virginia. John's education includes: Roanoke College, B.A. International Relations, McIntire Business Institute, University Of Virginia and Cannon Financial Institute. He donates his time to serve the International Hospital for Children and Richmond Technology Council.