All about the 2022-2023 RMS Annual Fund: Plant Potential, Cultivate Growth.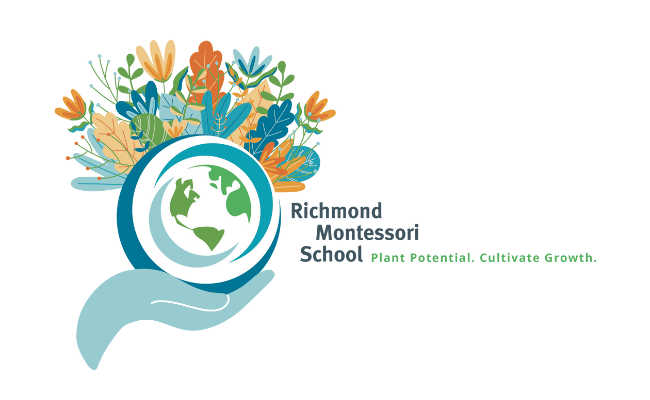 RMS Annual Fund
The Annual Fund is RMS's most essential fundraising effort and involves all members of the community. The funds raised into the RMS Annual Fund make a vital difference in what is possible each school year, always providing an extraordinary authentic Montessori experience like none other in our area. A gift to this year's Annual Fund will help our students and teachers by providing resources and opportunities that would not otherwise be accessible. We ask our school community to consider RMS as a top philanthropic priority every year. Help us ensure that we continue to offer the exceptional programs and experiences that enrich the lives of our students and faculty.
Why it Matters
The Annual Fund ensures that RMS has the resources it needs to provide a rich, robust Montessori program - from the classroom to the library, from technology instruction to the playing field, from the performance stage to the art studio, from toddlers to the eighth grade. The Annual Fund has a direct and positive impact on every student, faculty and staff member. The school can allocate unrestricted funds where they are needed most to support unexpected expenses, projects and programs that are beyond the scope of our tuition income, including tuition assistance for many RMS families, professional development for our faculty and staff, Visiting Scholars program, upgrades in technology and so much more. The theme for this year's annual fund is Plant Potential. Cultivate Growth - because when we invest in our students and teachers we help our community grow!
Our Fiscal Year
Pledges and gifts can be made to RMS during our fiscal year, which runs from July 1 - June 30. Gifts to the Annual Fund are tax-deductible to the full extent allowed by the law.
RMS Annual Fund Giving Levels
1965 Society $10,000 +*
Maria Montessori Circle $5,000 - $9,999*
International Circle $2,500 - $4,999*
Falcon Club $1,000 - $2,499*
Blue & Green Club $500 - $999
Wishing Woods Circle $250 - $499
RMS Circle up to $249
*Donors making leadership gifts of $1,000 or more during a year qualify for membership in The Montessori Founders Society and will be recognized during an event in the fall.
RMS Advancement FAQs
What did funds from the 2021-22 Annual Fund underwrite for this academic year?
$50,000 - Campus Enhancements: Campus-wide upgrades to classrooms + other learning environments
$20,000 - Outdoor Space Updgrades: Play space + outdoor learning environment enhancements
$35,000 - Tuition Assistance: Providing access to an RMS education for many families
$25,500 - General Endowment: Additional endowed funds to ensure a strong RMS financial future
$29,500 - Professional Development: Faculty training and credentialing and continuing education programs
$5,000 - Specialty Programming: Visiting Scholars program
My family is already paying tuition. What does my child get when we make financial contributions to RMS?
Your financial contribution to the Annual Fund supports the people and programs that make Richmond Montessori the terrific school it is: talented and dedicated teachers, small classes, experiential learning, library and instructional resources, technology, enriching arts and athletics programs. RMS relies on a combination of tuition income, charitable donations, income from auxiliary programs and interest income to offer the best possible Montessori education and experience for students and their families. Without the Annual Fund, integral components of our rich and robust program would be compromised. Charitable gifts are a necessary part of every independent school's healthy financial profile.
How much should I give to the Annual Fund and how much of a difference can my gift make?
Ideally, current parents identify RMS as one of their top philanthropic priorities and recognize that their contributions make a significant impact. Annual Fund gifts range from $20 to over $20,000. Your gift, when added to those of hundreds of other supporters, can have a large impact. Your participation encourages others to give and sends a message to our community that RMS makes a difference. Every gift counts! Every gift matters!
Should I give if I receive financial aid?
Even though many families make financial sacrifices to pay their tuition, it is still important for every member of our community to participate in the Annual Fund at some level.
When should I make my Annual Fund gift or pledge?
We encourage all families and friends to make their pledges by December 31, 2022, and payments are accepted until the end of our fiscal year, which is June 30, 2023. Keep in mind that you may pledge your gift and make monthly installment payments as needed. We are happy to structure your gift over our fiscal year. Contact the Advancement Office to set up a pledge payment schedule.
Is RMS eligible for employer matching gifts?
Yes, RMS is grateful to the many corporations that support the school through generous matching gift programs. Please ask your employer about Matching Gift Programs that support K-12 schools. This is a great way to double and sometimes triple your gift to RMS.
To learn more about the Annual Fund and to make a gift online, go to www.richmont.org/donatenow/
For questions, please contact Jill Williams, Director of Advancement at (804) 741-0040 ext. 49 or This email address is being protected from spambots. You need JavaScript enabled to view it..